1855-O $20 Liberty PCGS AU55
The Mintage of the coin is reported at 8,000 pieces struck with fewer than 100 survivors. Between PCGS and NGC, only 16 coins have been graded AU 55 with 8 finer.  When analyzing the rarity of New Orleans double eagles, the 1854-O and the 1856-O are obviously in a class of their own. In the next tier are issues such as the 1855-O, 1859-O, and 1860-O.  This example boasts strong eye appeal on orange-apricot surfaces that show few mentionable marks, save for a couple of hits in the lower reverse field. The stars all show full radials on the obverse, and the reverse is uniformly well-detailed in the center.
Description
Click this link for a short video 1855-o-20-pcgs-au-55-1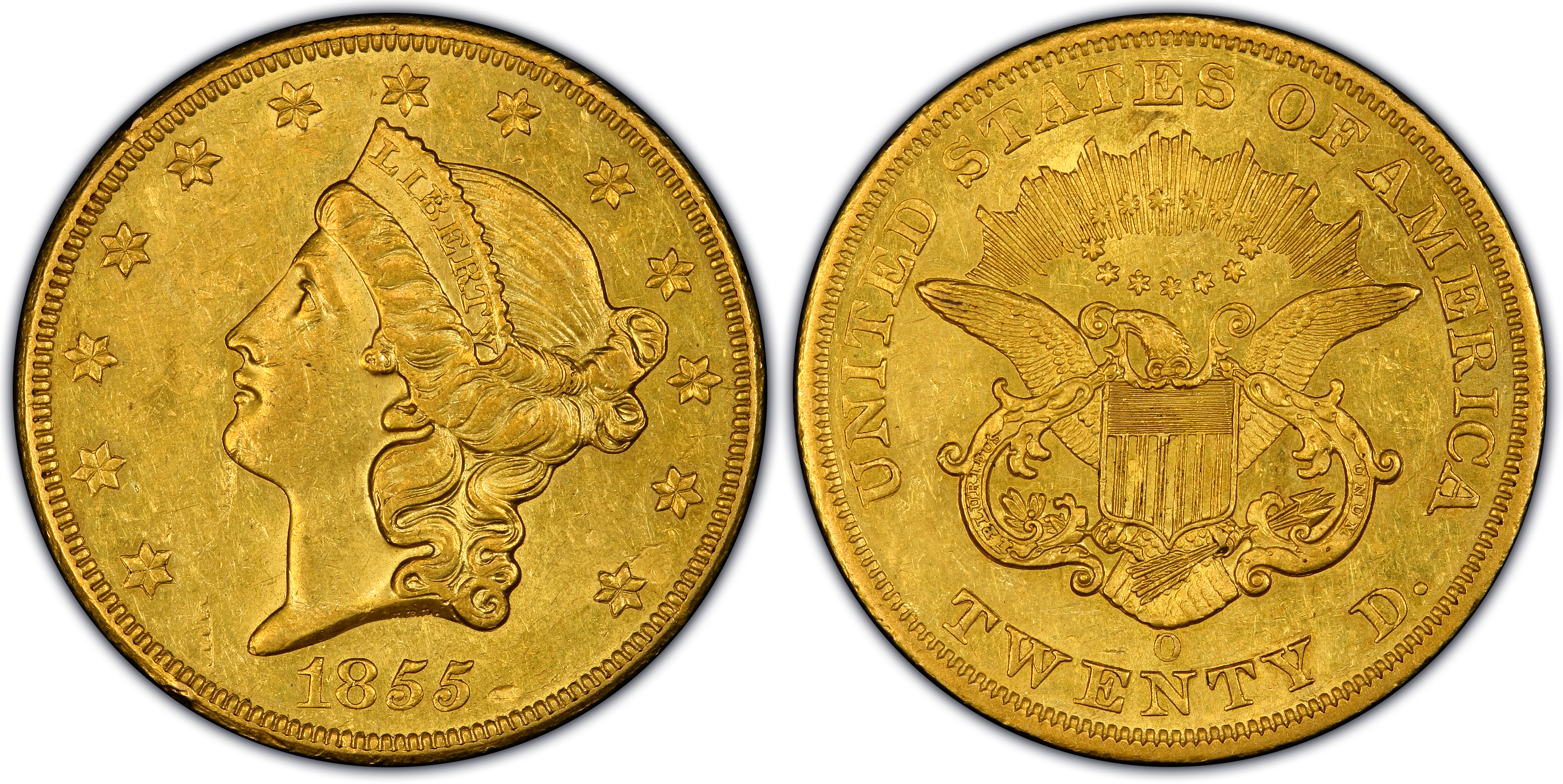 Stock photo. Actual coin pictures can be supplied upon request.